Policy PRO is the critical link between Policies, Education, and Cyber Risk.
By leveraging Symbol's Policy PRO service, Company and MSP administrators can draft, distribute, and track their employees compliance related to Information Security Policies, while assigning related trainings to those same policies...all in one tool!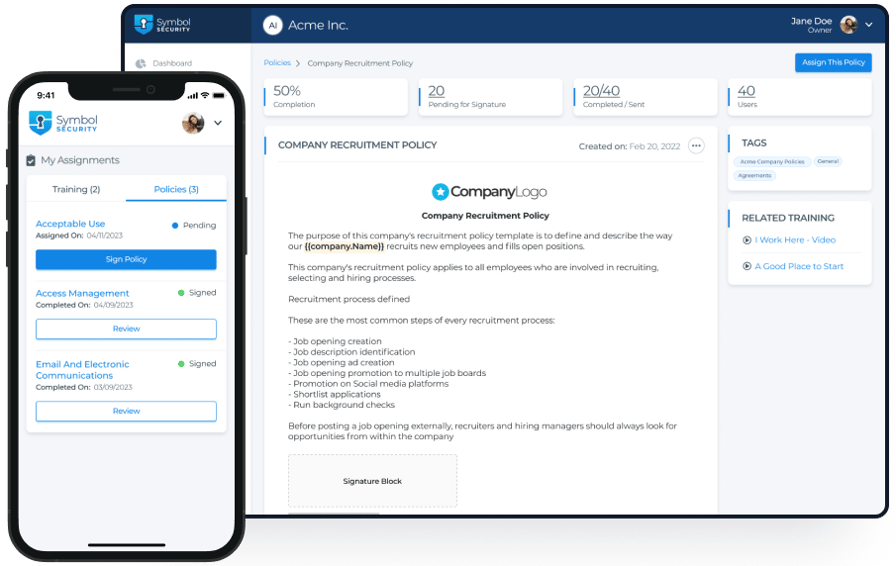 Policy Creation & Modification

Tailor your policy templates to the needs of your organization. An intuitive editor makes it possible to make any necessary changes to the version.

Users Trained on Policies

Integrating Symbol's training library into your policy distribution efforts is a great way to educate employees on what these policies actually require!

Policy Distribution & Signature

Managing the process of Policy sign-off is painful, but Symbol's Policy PRO makes it simple with e-signature, tracking, and auto-reminders.
New Feature
Symbol Policy PRO Benefits
Using the Symbol Application for both the creation and completion of these tasks helps businesses save time and money. It's well documented that employees rarely read and understand the content of their InfoSec security policies, so as an added benefit, Symbol's platform can educate employees directly on the policies they've just reviewed!

Simplifying and making more effective the process of creating, distributing, and educating on Information Security Policies will save companies time, money, and significantly reduce their risk of data breaches and expensive regulatory fines.
Manage your InfoSec Policies

Track the distribution and sign-off status of your Policies

Creating Workflow for New Hires

Provide Audit Proof of Policy Implementation

Provide Educational tracks to train on Policies

Reward employee behavior through Gamified Experience
Help keep your business Policy-Compliant with Symbol's Cyber Policy PRO!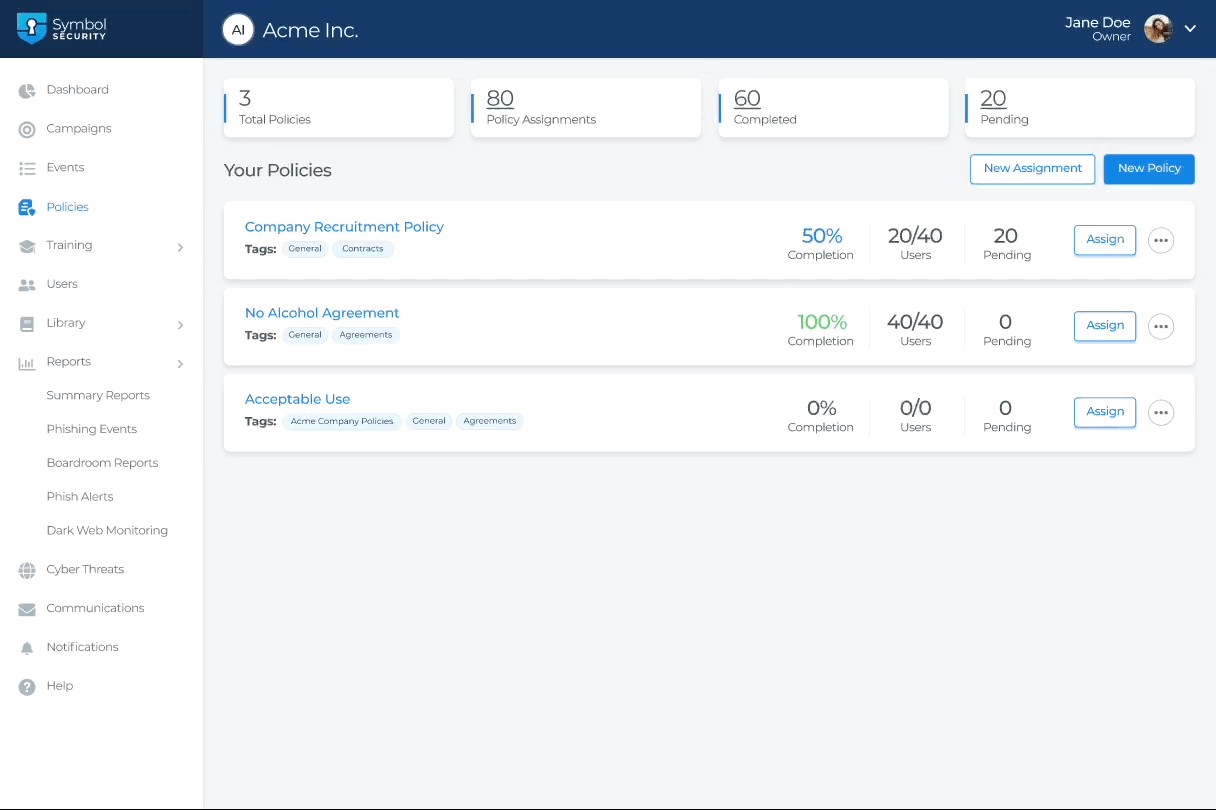 How can you get started?
Reach out to us today and get your business started with Symbol's Domain Threat Alerts right away.